Need a Domestic Electrician? Our Domestic Services
Whether you need a single socket replaced or a complete rewire, our local domestic electricians and domestic installers can help. We are NICEIC approved and Part P registered electrical contractors. Our electrical specialists have the skills, experience, and knowledge to complete any electrical inspection and testing or installation work with ease. Contact us for free, no-obligation quotes on our electrical services.
Our domestic electrical services include:
Rewiring
Central Heating Control
Immersion Heating
Electric Heating
Lighting Design and Installation
Kitchens & Bathrooms
Garages & Gardens
Smart Home Systems
Fault Finding
Periodic Testing
Pre-move Inspection
Outdoor Lighting
Home Garden Building/Office Installation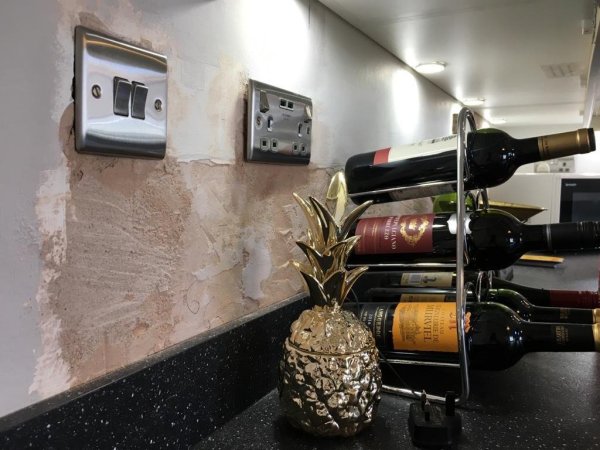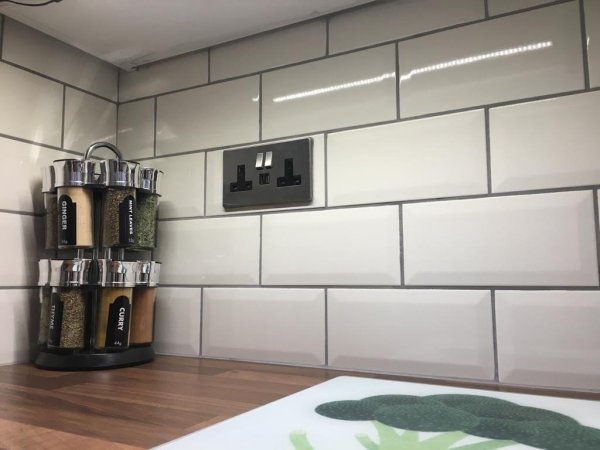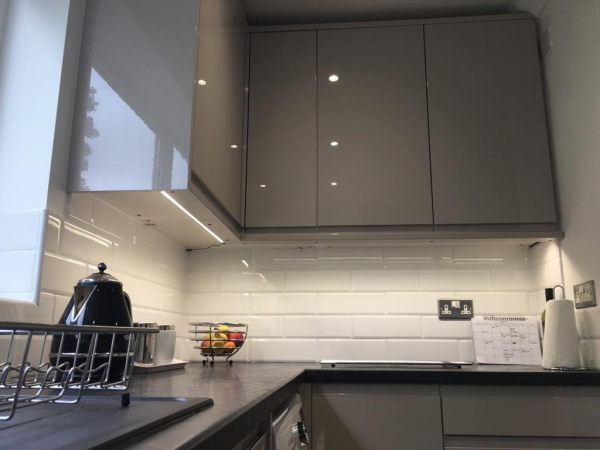 Testing and Inspection
Properties that need an electrical test and inspection include those that are being sold or leased and those that haven't been tested in the last 10 years. This service may also be required for insurance renewal, or if the property (or part of it) is being used as a commercial office. If you need a domestic electrical test or inspection, get in touch with us (link to contact us page) today.
Landlords
If you are a landlord, you have a duty of care to your tenants to ensure the electrical installation in the rental property is safe. As of April 1st 2021, all private tenancies require an Electrical Installation Condition Report every 5 years.
All private landlords are required to:
Ensure that the electrical safety standards are met during a period when the residential premises are occupied under a tenancy.
Ensure every electrical installation in the residential premises is inspected and tested at regular intervals by a qualified person ('regular intervals' is every five years, unless a report from an inspection and test specifies sooner).
Ensure the first inspection and testing is carried out before a new tenancy commences (as of 1st July 2020).
Ensure the first inspection is carried out by 1st April 2021 for existing tenancies.
After the inspection and testing is carried out, landlords must:
Get a report from the qualified person carrying out the inspection and test, which includes the results of the inspection and test and the date of the next one.
Supply a copy of the report to each existing tenant on the premises within 28 days of the inspection.
Supply a copy of the report to the local housing authority within 7 days of receiving a request from the authority.
Retain a copy of the report to give to the qualified person that carries out the next inspection and test.
Supply a copy of the most recent report to new tenants and to prospective tenants who request to see it.
How we can help
We can test the installation and provide an electrical installation condition (EICR) report for you. Contact us today to arrange your inspection.
Private Residents
If you're buying your dream home, why not book a pre-move Electrical Installation condition report to identify any unsafe or dangerous work? This way you know that your family will be safe, and you can avoid any costly problems later. Our local domestic electricians can carry out this work quickly and efficiently, providing complete peace of mind.
Go Green and Save Money
Whether you're looking to reduce your carbon footprint, or just save money on electricity, we can advise on the best green ideas for your domestic property. Changes can include:
LED Lighting – this can save up to 90% on the cost of conventional lighting.
Controlled Switching – this can be a PIR (passive infra-red) sensor, dusk/dawn sensor or pneumatic switches.
For larger properties, we can provide a full survey and report, providing you with ideas for changes and the projected savings.
Contact Us today for all your domestic electrical installation and domestic electrical maintenance needs.
Peace of mind for you
We are fully approved and registered with NICEIC (National Inspection Council for Electrical Installation Contracting). This ensures that our work is of the highest quality. Our electricians are fully qualified and experienced and undergo ongoing training and education to maintain their knowledge.
We are committed to working with Health and Safety, Environmental and Quality guidelines. We strive to always deliver a safe, first-class service and ensure compliance with all industry standards and legislation. If you need a domestic electrician, contact us today to see how we can help.